CUSTOMER SERVICE
Customer satisfaction is our top priority. We welcome your questions and feedback.
Exceptional Service
We pride ourselves on delivering exceptional service and top-quality jewelry to our loyal customers. As a family-owned company, we value your business and want to make your purchasing experience effortless as you choose from our exceptionally crafted pieces. Our customer service representatives are available to answer any of your questions promptly and with experienced knowledge. We look forward to becoming a part of your special occasion.
Payment Options

Return Policy
Jewelry Repair

Expert Advice
Payment Options
Once you have inspected the diamond and decided to purchase, you need to notify us how you are going to make the payment. We offer you a variety of payment options so that the transaction can be handled in the safest and most secure way possible.
Payment options include: Credit card, cash payment, wire transfer, …
Return Policy
We are confident that our certified diamonds and fine jewelry will exceed your expectations. However, in the event that you are not completely satisfied, we will do all we can to make it right. For more information please contact us or visit the nearest store.
Jewelry Repair
For each piece purchased from our stores, we provide free lifetime services including jewelry cleaning, repolishing, ring resizing, …
Expert Advice
Our commitment to our guests is to make the seemingly complex process of buying a diamond, simple. It is our aim to deliver this both in our stores and here on our website. At the end of the day, an expensive purchase like a diamond should be on your terms, not ours.
We also want our guests to buy diamonds the same way we do: with your eyes, combined with some simple guidance and tools we can provide based on generations of experience.
Look at the beauty and brilliance of a diamond first, not its pedigree papers.
Look at many diamonds and compare their brilliance, quality, and price.
Use the same "tools of the trade" the experts do.
Let a diamond professional guide you through the process with ease.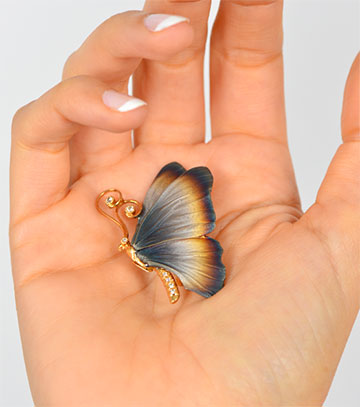 DIAMOND EDUCATION
A diamond truly is a unique gemstone. The word diamond comes from the Greek word adamas which means unconquerable. Nothing compares to the hardness of a loose diamond. The diamond is the king of gemstones because of its rareness, optical qualities and hardness.
El Hage Jewelers sells only natural, certified loose diamonds that meet strict quality standards. We even reject diamonds that other online dealers may sell because we want you to be absolutely sure that you have a quality gemstone with impeccable quality.
We never sell enhanced diamonds, only natural stones. That is how we are able to ensure your total satisfaction and provide a no hassle, 30 day exchange policy with all El Hage Jewelers loose diamonds.
We can help you find the right diamond that will provide a lifetime of enjoyment for your life partner. Your appreciation of diamonds will come from your understanding of the 4 C's known as Cut, Clarity, Color and Carat-weight. Our first step is to explain what these are.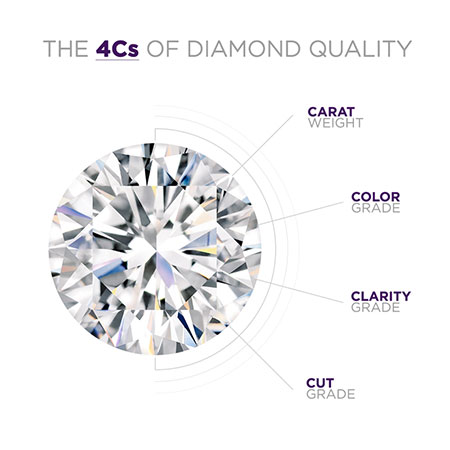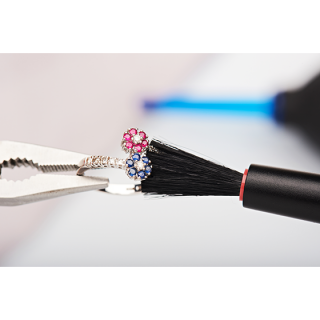 DIAMOND CARE
Although diamonds are the hardest substance known on earth, they require care to preserve their brilliance. Diamonds have a great affinity to oils. Exposure during ordinary wear can dull the surface of a diamond. Regular cleaning is important in keeping the diamond brilliant and refractive.
Hand lotions, hair styling products and everyday grime all leave enough of a film on your diamond ring to keep it from looking its best. If you wait too long between cleanings, those materials can accumulate into a thick layer of gunk on the back of your diamond, blocking light and making the diamond appear dull and lifeless. Coatings and other materials used to enhance diamonds can sometimes be removed by harsh chemicals or vigorous scrubbing, so take care when it's time to make your diamond ring sparkle.
The Gentle & Effective Way to Clean Diamond Rings
Soak your diamond ring in a warm solution of mild liquid detergent and water. Ivory dishwashing liquid is a good choice, but any other mild detergent is fine.
Use a soft brush if necessary to remove dirt. Soft is the key- don't use a brush with bristles that are stiff enough to scratch the ring's metal setting.
Swish the ring around in the solution, and then rinse it thoroughly in warm water. Close the drain first, or put the ring in a strainer to keep from losing it.
Dry the diamond ring with a lint-free cloth.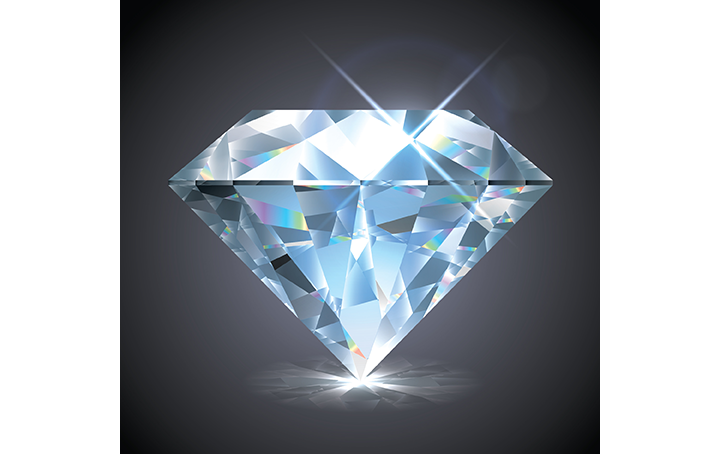 Putting Diamonds Away
When you're not wearing diamonds and precious jewelry, they still require attention.